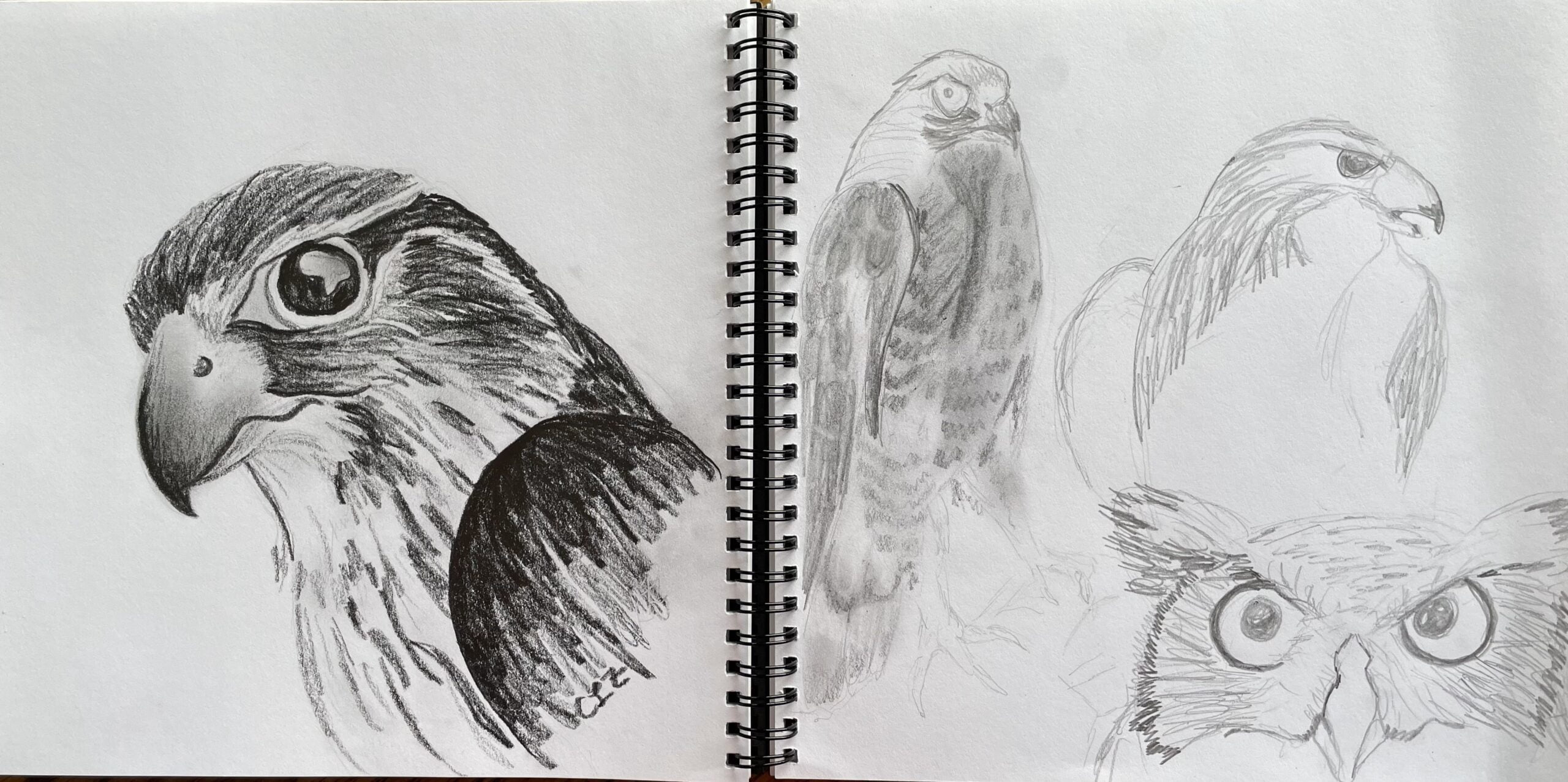 Rendering Raptors – Sketching Workshop
Presented by Cindy Zauski, Art Teacherr
Recently retired after 35 years as an elementary art teacher, Cindy led her 5th graders in sketching BBRR's education birds in the classroom, and would like to share that once in a lifetime experience with participants. Come ready to look at these beautiful creatures and draw what you see as you learn interesting facts about these birds of prey! No experience required and open to all ages!
We will also be welcoming special guest artist Bryce Robinson to the workshop.  Bryce is an ornithological illustrator whose work has been featured in scientific papers, on journal covers, and in logos for organizations and events. To see Bryce's work, visit 
www.ornithologi.com
.
This event is part of the 2023 Bird of Prey Days program, which takes place at Braddock Bay Park, 199 East Manitou Road in Greece.