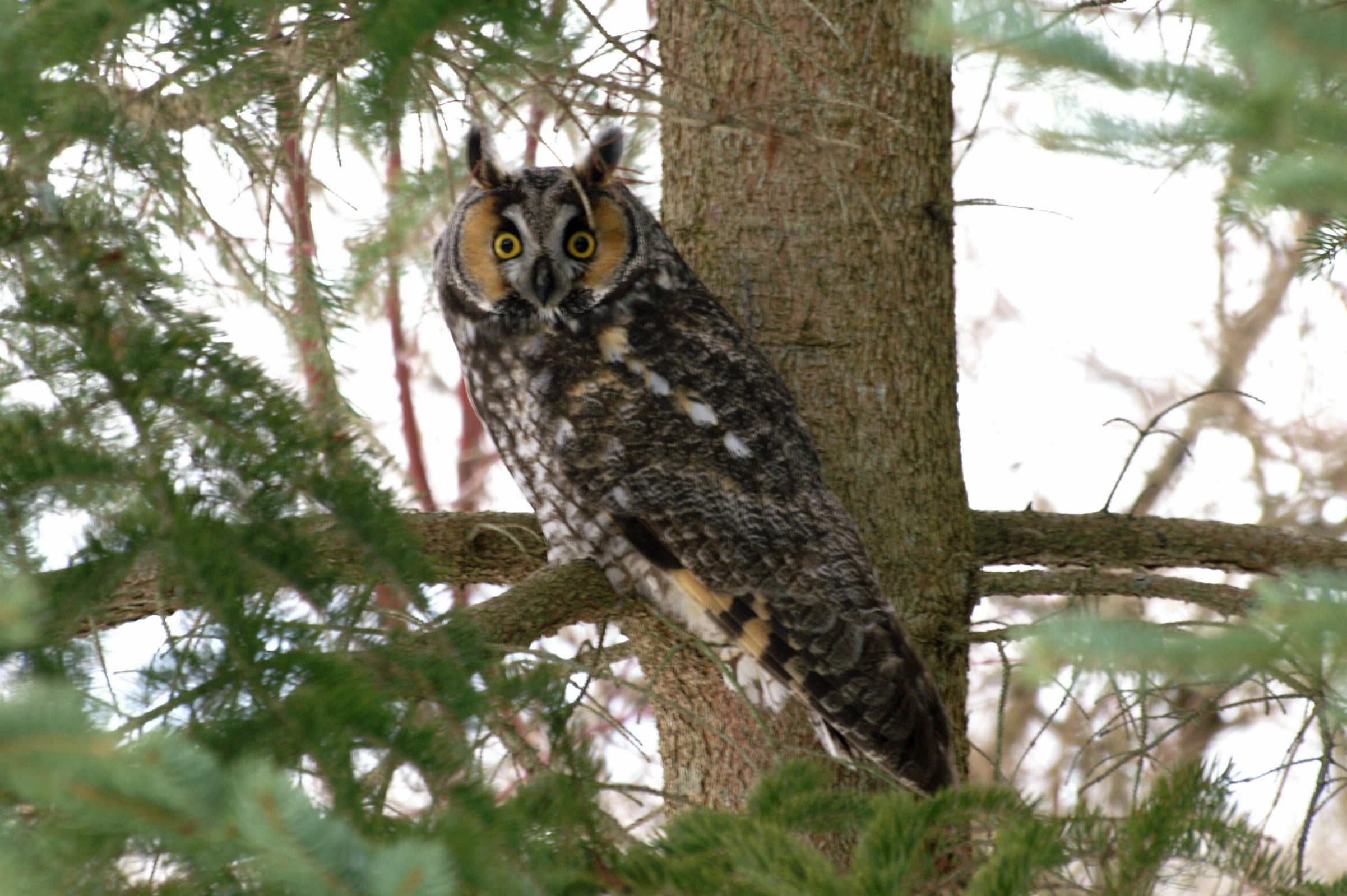 Owl Migration at Braddock Bay
The Owl Woods portion of the Braddock Bay management area has become well known as a "rest stop" for migrating owls.  Learn about the two main species, the Northern Saw-whet Owl and the Long-eared Owl, that use this important habitat each year as the pass through the area.  Surveys conducted by BBRR volunteers have provided valuable information that has helped managed the habitat for decades.  Jim Adams, survey coordinator, will present the latest data from these surveys and give you helpful tips for viewing owls in the wild.
Presenter: Jim Adams runs the owl roost survey for Braddock Bay Raptor Research with 12 years of experience training and guiding survey team members in their mission to find and document migrating owls in a scientifically rigorous and ecologically appropriate manner. Specializing in birding skills, statistics, and record keeping, Jim uses his experience to establish and increase the understanding of the habits and patterns of migratory owl behavior along the southern shore of Lake Ontario near Braddock Bay.
Walk-ins on date of program are welcome, however seating is limited. Register to ensure your spot.
This event is part of the 2023 Bird of Prey Days program, which takes place at Braddock Bay Park, 199 East Manitou Road in Greece.
Sold out!