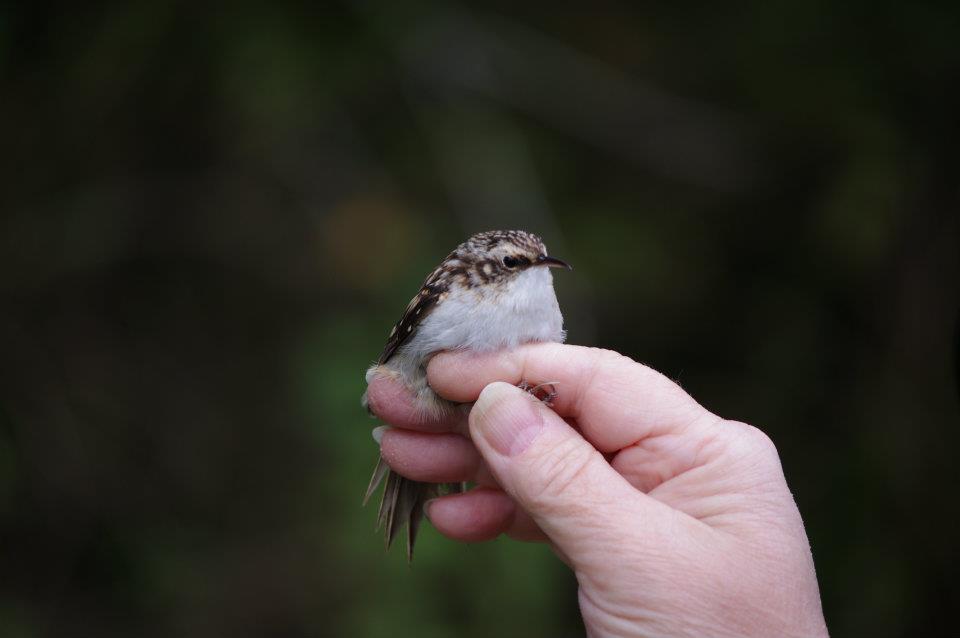 Tiny, Tough and Terrific Birds!
Presented by Andrea Patterson, Director of Braddock Bay Bird Observatory.
A new Prius gets 55 miles to the gallon – but a Blackpoll Warbler gets 720,000, and on just a few grams of fat he can fly 2000 miles nonstop over the ocean as he migrates from New Jersey to South America.  A human needs about 2000 calories a day – but a Brown Creeper needs only ten, and just one tiny spider enables him to climb 200 feet up a tree.  The world's fastest sprinters take five steps a second – but a Ruby-throated Hummingbird beats his wings 53 times a second, and he can move forwards or backwards.  These birds may be tiny, but they are capable of amazing things.  In this fun talk aimed at both kids and adults, we'll explore North America's tiniest birds and learn just how terrific they really are.
About the presenter:  After two decades of studying philosophy, Andrea had a not-quite-midlife career change and began studying birds instead.  While still a novice birder with birds in trees, she's an expert with birds in the hand.  Just don't ask her what her favorite bird is, because she loves them all.
This program is FREE and will be streamed live on our Facebook page.