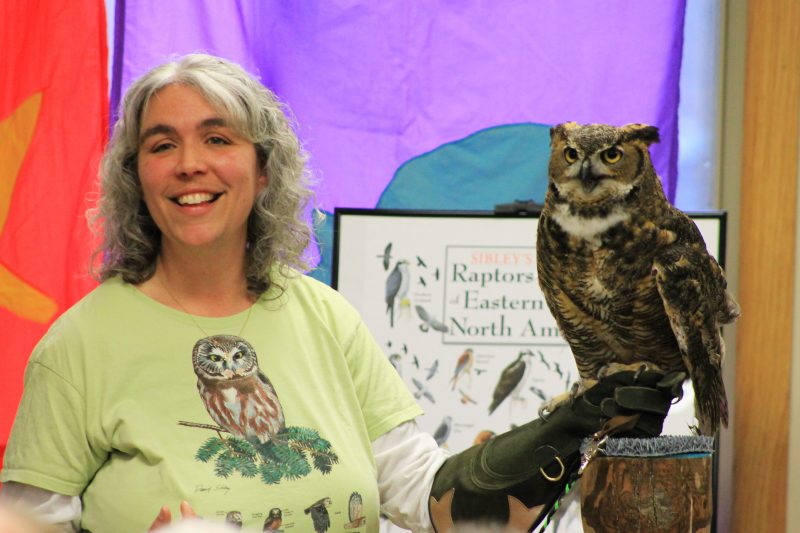 Remarkable Raptors – Live Birds of Prey Program
Presenters: Daena Ford, President and Educator, Braddock Bay Research
Come learn about the spectacular raptor migration that happens every spring at Braddock Bay,  Meet BBRR's raptor ambassadors up close and personal and learn about the fascinating abilities of some of our locally found birds of prey.
This in-person Bird of Prey Week program will take place at the Donald Schleiter Lodge at Braddock Bay Park, 199 East Manitou Road.  Pre-registration and payment of $5/person is required.  Seating is limited to 35 people.
Please check in when you arrive and note that face masks must be worn for the entire program.  Contact information@bbrr.org with any questions.